TCН HOS (COLOMBIA)
Task set.
Automation of heavy oil cavitation treatment technology (TCH-technology). This technology is used to reduce the density and viscosity of heavy oil to enable its transportation by pipeline, as well as to convert the cube residue of oil refining to ship fuel standard.
Proposed Solution
ASA is involved in this project not only as the developer of the APCS, but also in the creation of the plant as a whole. Since 2015, we, together with TCH HOS, have gone from laboratory tests, a pilot project to a prototype.
For each type of unit (laboratory, pilot, prototype) a process design was developed, equipment and materials were purchased, assembled and tested. Control system (ACSPP) on the basis of PLC Siemens S7-1200 and S7-1500 controls each of the created units. All equipment is explosion-proof.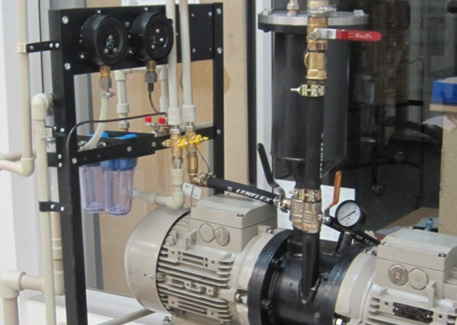 Executed works and achieved result
Creation of laboratory setup
Laboratory tests in TCH-Verifylab, Bogota.
Laboratory tests in the Colombian Institute of Petroleum (ICP), Pediquesta.
Pilot plant with a capacity of 1000 barrels per day
Pilot testing in Holsan Oil Yard, Tocancipa
Development of a pilot plant with a capacity of 4,000 barrels per day
Pilot start-up at Biomax Planta Llanos tank farm, Villavicencio