Grand-Beton LTD.
The set task
Development and implementation of automatic control system for concrete mixing plants by MEKA, SIMEM, SHTETTER.
Proposed solution
Implementation of automatic control panel ASAMIX-1 for concrete mixing equipment and replacement of outdated ACS equipment.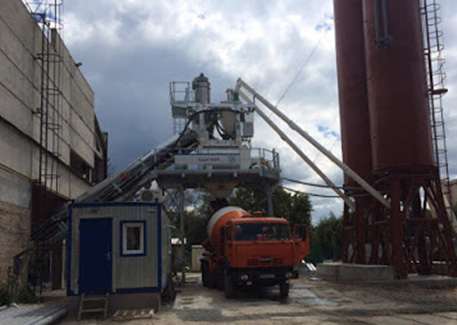 Work performed and the result achieved
The automatic control system ACAMICS-1 is installed and operates successfully at all concrete mixing plants, regardless of the manufacturer.
The result of the introduction of AMICS-1 software and hardware complex was the modernization of the existing automated control system, its adaptation to Customer's requirements and the introduction of accurate accounting of applications, which excludes theft.